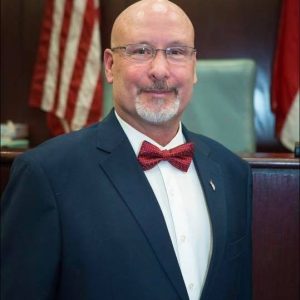 Bobby has lived in Currituck County for over twenty-five years. After serving in the U.S. Army, Hanig moved to the area and serviced rental properties. A few years later he started his own pool business and created a property management business. Hanig is a self-made small business owner who founded two small businesses, and he grew a one-man operation into a business that services roughly 400 properties in the Outer Banks area.
In 2016 he was encouraged to give back to the county and ran for Currituck County Commissioner. He was elected and chosen as Chair of the County Commission. On the Commission, Hanig has held the line on government spending and has spent his time focused on strengthening the local economy. After finding discrepancies in financial reports, Hanig ordered a financial review of the Currituck school district's finances to determine if taxpayer money was being spent wisely.
Hanig says that his focus in the NC Senate would be on working with other conservatives to reduce wasteful government spending, cut the red tape that hurts local businesses, lower taxes, and create jobs in the area.